Communication
Communication
An effective communication strategy will incorporate a number of different communication processes. All of the following elements can operate as stand alone processes. However, the most effective communication strategy should mix some or all of them in an integrated way.
We can help you plan and deliver a successful communication strategy which will strengthen and promote your message and corporate identity. And if you wish to make changes to your identity or even completely re-brand we can help you with that too.
As with all our range of services, we can also offer you training in the relevant processes and disciplines.
These include:
marketing
public relations
public affairs
advertising
media liaison
promotional and educational material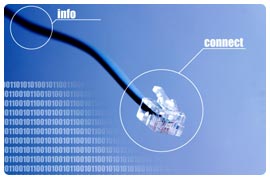 Marketing
Marketing has been defined as the process responsible for identifying, anticipating and satisfying customer or user requirements. And, although the motivation of a commercial concern differs from that of for example a voluntary agency, we believe that the same principles apply to an organisation wishing to promote its work and attract support for it.
We can help you plan and deliver an effective marketing strategy.
Public Relations
PR is often inaccurately used as an all-embracing description of an organisation's communication strategy. The Institute of Public Relations defines PR "The planned and sustained effort to establish and maintain goodwill and mutual understanding between an organisation and its publics".
We can work with you on PR campaigns which will raise your profile, increase understanding about your organisation and attract support for it.
Advertising
Advertising aims to persuade people to buy or believe. It is the presentation of a selling message in the most persuasive manner to the right prospects, be they consumers, users or potential supporters. It can be about selling goods or services, but it can also be made to work to promote an organisation's message and attract support for its work.
We can help you do that.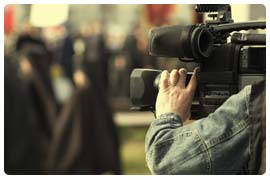 Public Affairs
Public Affairs is about the management of an organisation's relationship with local and central government and the European Community.
Public Affairs is concerned with any development in public policy, legislation and regulation which may affect an organisation's interests or operation. It is also concerned with how impacts and outcomes related to these developments may be influenced by campaigning or lobbying.
We'll help you to frame your message and get it across to the decision makers and influencers.
Media Liaison
PR, Public Affairs, Marketing and Advertising practitioners use a range of media to communicate messages. These include paid-for outlets such as press, radio, television (including satellite and cable) and increasingly today, the internet. Then there is the 'media' itself in terms of reporters and journalists and coverage obtained through them as intermediaries.
Media liaison needs to be carefully managed and we can help you establish and develop a constructive relationship with the media.
Promotional Material
We offer a copywriting service and can co-ordinate the design and production of promotional material. This can range from traditional print material to videos and multi media DVD ROMs.
We are also able to advise on website development, an increasingly essential element in any organisation's communication strategy.
To obtain the best results for clients we have established partnerships with a number of specialist companies working in the relevant fields and together we can help you create powerful communication and selling tools.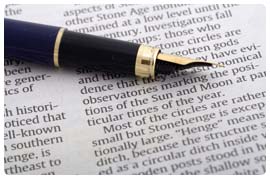 Working together, we'll share your commitment and help you achieve your goals.